It was all the way back in the 1990s, when I lived in Lafayette, IN, at the time, and was pursuing a Bachelor's degree at Purdue University. I had a dream to study martial arts, but had little success at finding a good school or club in my home town.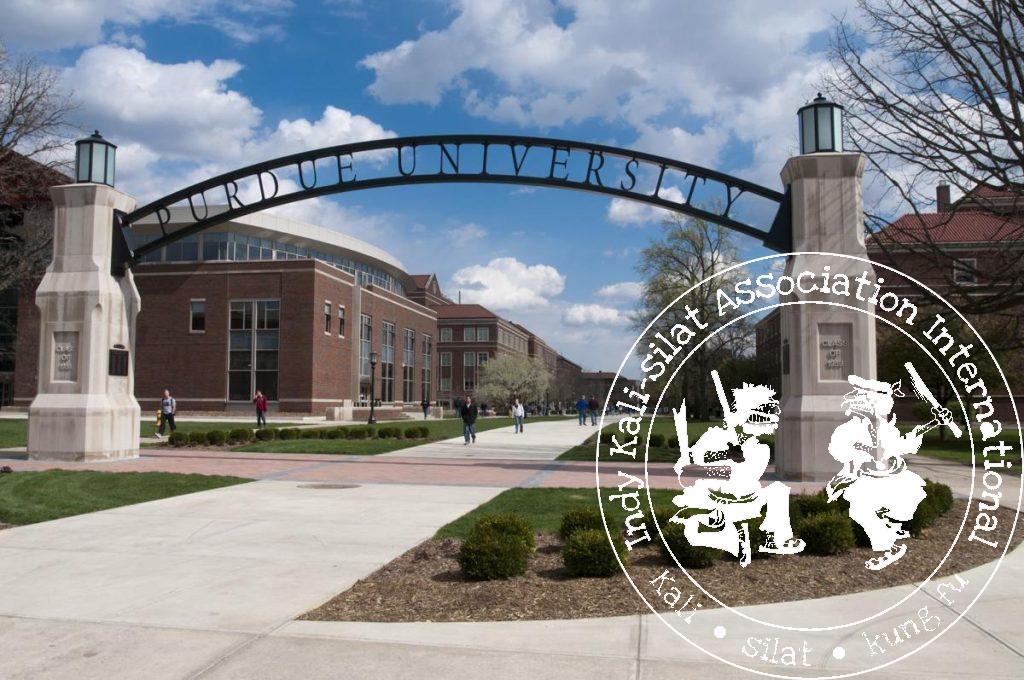 I decided that I'd treat my college years as a bit of a martial arts buffet. Purdue had many student-led martial arts clubs, and I felt like it was a perfect time to try out some martial arts. I'd find the art that I liked best, and then study it after I graduated.
I started with the Tae Kwon Do club. Even as a super-fit 18-year-old, I quickly realized that I didn't possess the requisite flexibility to become a great practitioner of that partial style. I was also concerned that much of it seemed ill-suited for real-life self-defense encounters. I enjoyed my Freshman year in that club, and the people were great, but I decided to move on to a different art in my Sophomore year.
Year two of college led me to the Purdue Ninpo club. For those of you who aren't familiar with that particular art, the term "ninpo" is made of two characters. The first, "nin," literally means patience, perseverance, and stealth. "Po" is similar to the "do" in Karate-Do and means "the way of."
I'm not going to claim any great knowledge of Japanese or Ninja-related arts. I'm just telling you what I was told at the time, in an effort to tell my story better. Anyway, in this particular club, we studied the Ninjutsu arts of Soke Hatsumi's Bujinkan.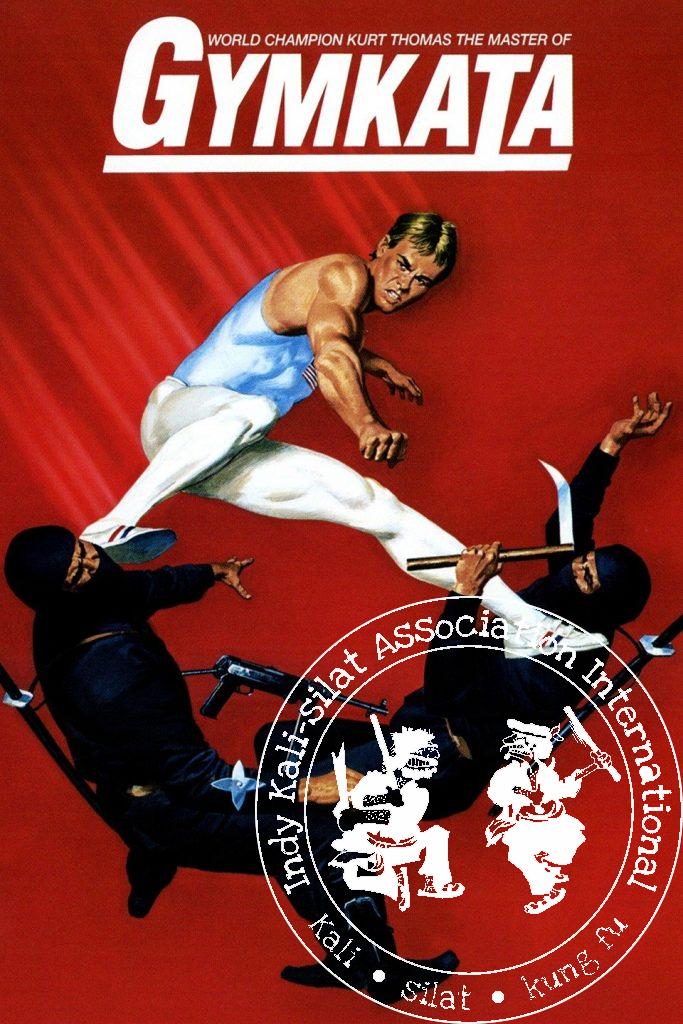 I only lasted a few classes with that particular club. I decided that what I saw from the higher belts wasn't great, but I didn't want to give up on a particular discipline based on that. I found a respected instructor in downtown Indianapolis who had recently opened up a Ninjitsu school. I always like to watch the advanced classes at a new school, just to get a sense of the skill level that I would be working towards. In the beginner class, we rolled and jumped over things, did some simple kata, and practiced various moves taught to us by the instructor. I attended classes for a while, but discovered that Ninjitsu wasn't for me, and decided that learning gymnastics was not an effective means of self-defense, in spite of what Kurt Thomas would have us believe in his unintentionally hilarious 1985 "action" film, Gymkata.
After a semester or two in a Karate club, and a praying mantis kung fu club, I decided to look elsewhere to find a school that met my needs. That's when i called Guru Bruce Ogle. He was extremely nice and open. He invited me to his private school to watch a class.
I wasn't looking for a commercial school. I didn't want to attend a place that was basically a glorified daycare with lots of belt levels and stripes, forcing you to pay extra fees every month or two. At the Indy Kali-Silat school, we paid a very reasonable tuition every three months.
I also didn't want to have 12-year-old blackbelts in my class. There's nothing inherently wrong with schools who have family classes or anything. I just wasn't interested in working with young teenagers. This was another great aspect of Guru Bruce's school – he only accepted adult students.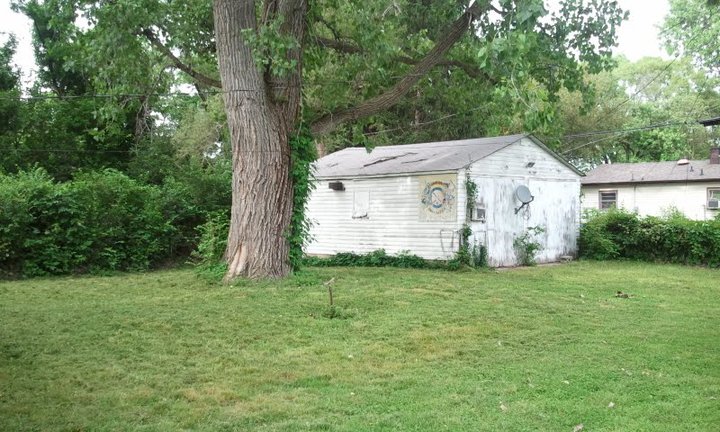 Anyway, this was during the 1990s, so to the amazement of my teenage kids, I didn't have a smart phone or mobile GPS system. I had to use an old-fashioned printed map and drove around the far south side of Indianapolis for a long time. The sign outside of his house was small and somewhat hard to see, and I was a little uncomfortable with the neighborhood, as it had seen better days and was only a couple of blocks North of a large power plant.
When I arrived, however, I knew I had found my home. Guru Bruce's students treated the double-garage in which we trained, as a temple, and Guru Bruce couldn't have been nicer. The walls of the school were covered with pictures, training certificates, weapons from the Philippines and Indonesia, and even a memorial to a deceased student.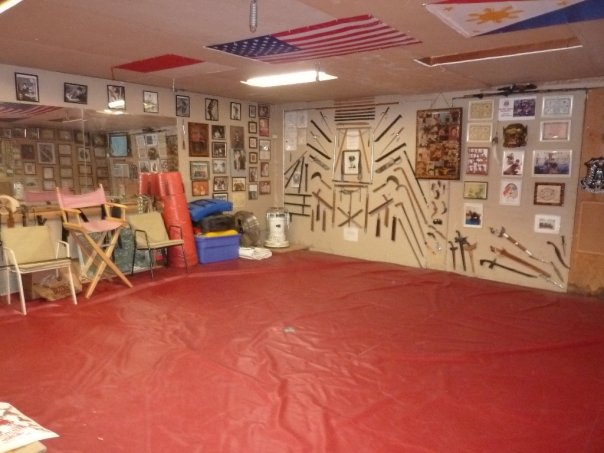 Guru Bruce was ahead of his time in using multimedia, and part of nearly every class was working the video camera as Guru demonstrated something useful. We have hours and hours of video, and will start to share pieces of classes here and there in the future.
What impressed me the most, from my first day there, was how Guru Bruce always presented the material in a realistic manner. Guru Bruce always tried to keep things as simple as possible, as both Pencak Silat and Kali can be a little bit unnecessarily complex. He always wanted to ensure that we understood why we did a particular move in a certain manner, rather than just learning a static set of movements.
Probably the greatest lesson that Guru Bruce taught was that the mind is a powerful thing. You should just site back and allow your mind to absorb what you're doing, rather than intentionally trying to remember everything. This lesson can actually be counter-intuitive to overly-analytical people like me. As usual, Guru Bruce was absolutely right. I do have to admit, however, that I would drive to a nearby gas station after each class and scribble notes about everything that was covered in that particular class, while it was still fresh in my mind. Sorry Guru.
I've trained with some other instructors over the years, and there were certainly times that I missed more class than I should have, but that comes from having an incredibly busy job with significant travel, having to care for premature twins, and then caring for another son years later.
The old school on Coffey street was an amazing oasis for training. Guru Bruce has since moved to Indonesia, and is continuing to share his huge reservoir of knowledge with other Silat instructors and players over there. Guru Bruce has some of his talented students teaching in various parts of the U.S. Here in the Indianapolis area, we're hoping to be teaching the curriculum again in 2021 . that we learned from great martial artists like Guru Bruce Ogle, Guro Dan Inosanto, Grand Tuhon Leo Gaje, Sifu Larry Hartsell, and the late Pendekar Herman Suwanda, if the Covid-19 pandemic is under control.